Located in Southwest Portland, Oregon, Terwilliger Plaza is a bustling retirement community with rooftop gardens, active members, and a unique bounty of cuisine options. The demographic is predominately over 60 years old making this a fascinating project.
It was essential to understand how people engage with Terwilliger online. How do they prefer navigating? What content is most attractive? What language and vocabulary do they prefer? Hotjar was set up to reveal the current user journey and inform the new designs. A copywriter provided a new copy doc to be used.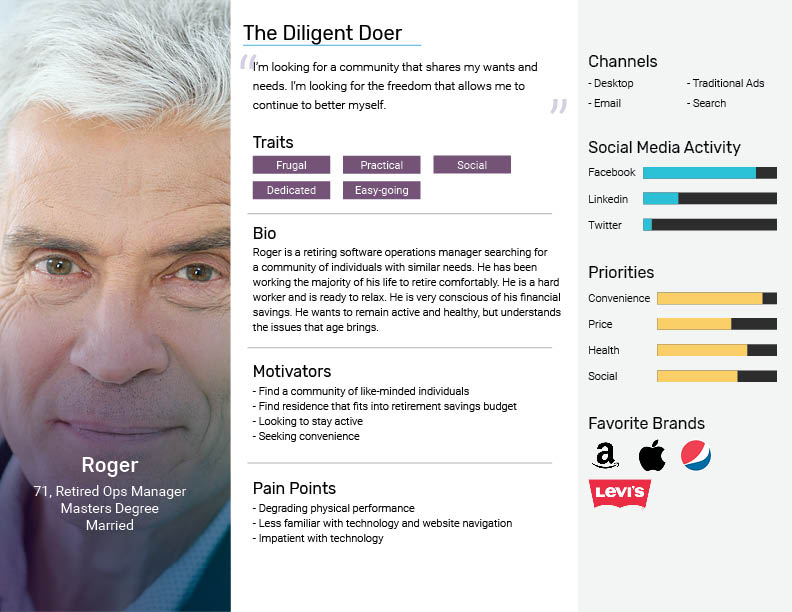 With the preliminary research, a full mockup was created. Upon completion, an interactive prototype was built for testing. A version was sent to the client while user research was conducted. The user research included general participants for simple navigation testing and participants in the target demographic for a full test. The tests were enlightening as they revealed critical issues with navigation and confusing copy. The research was compiled and presented for the next round of design.
After approval of the mockups, the design was packaged for development. Assets were optimized and exported to speed up development. The website was developed on WordPress and customized for ease of use for the Terwilliger team to quickly update pricing and add content.
I also provided a training session for their team to avoid any improper tweaking of the website and further improve editing turnaround. This also meant they could save time and money on small edits to the website.
Adobe XD
Adobe Illustrator
Adobe InDesign
Invision
Hotjar
Google Analytics