Greenlighting cannabis delivery
I had the opportunity of working with a cannabis delivery company in early 2016. The project was a welcomed challenge at the time, but the final product was not what I envisioned due to budget restrictions. Now, however, I am taking it upon myself to build the product I envisioned.
First, who was the user? Luckily, I could leverage quantitative data from the service as mentioned earlier and ascertain my primary user as 29-year old Doug. Doug is acclimated to delivery apps, so common design patterns could be used to make the interface recognizable and intuitive.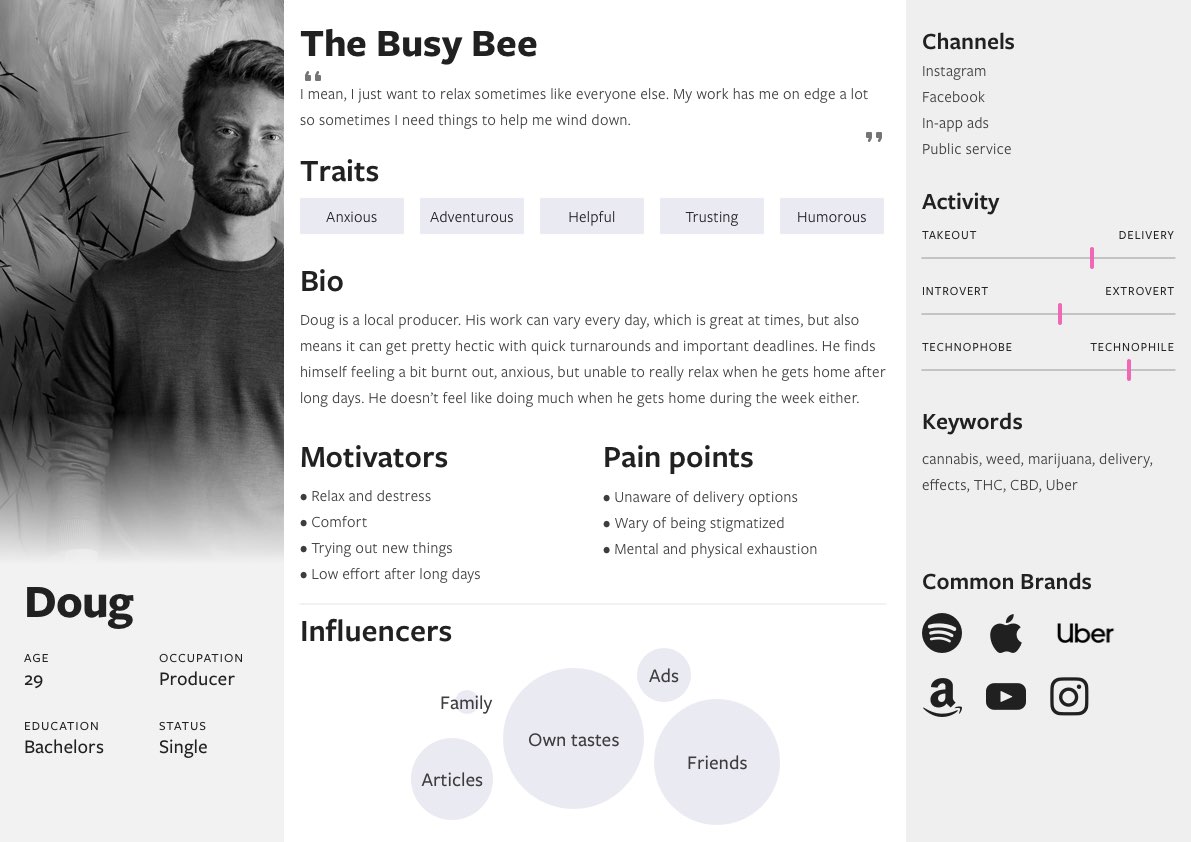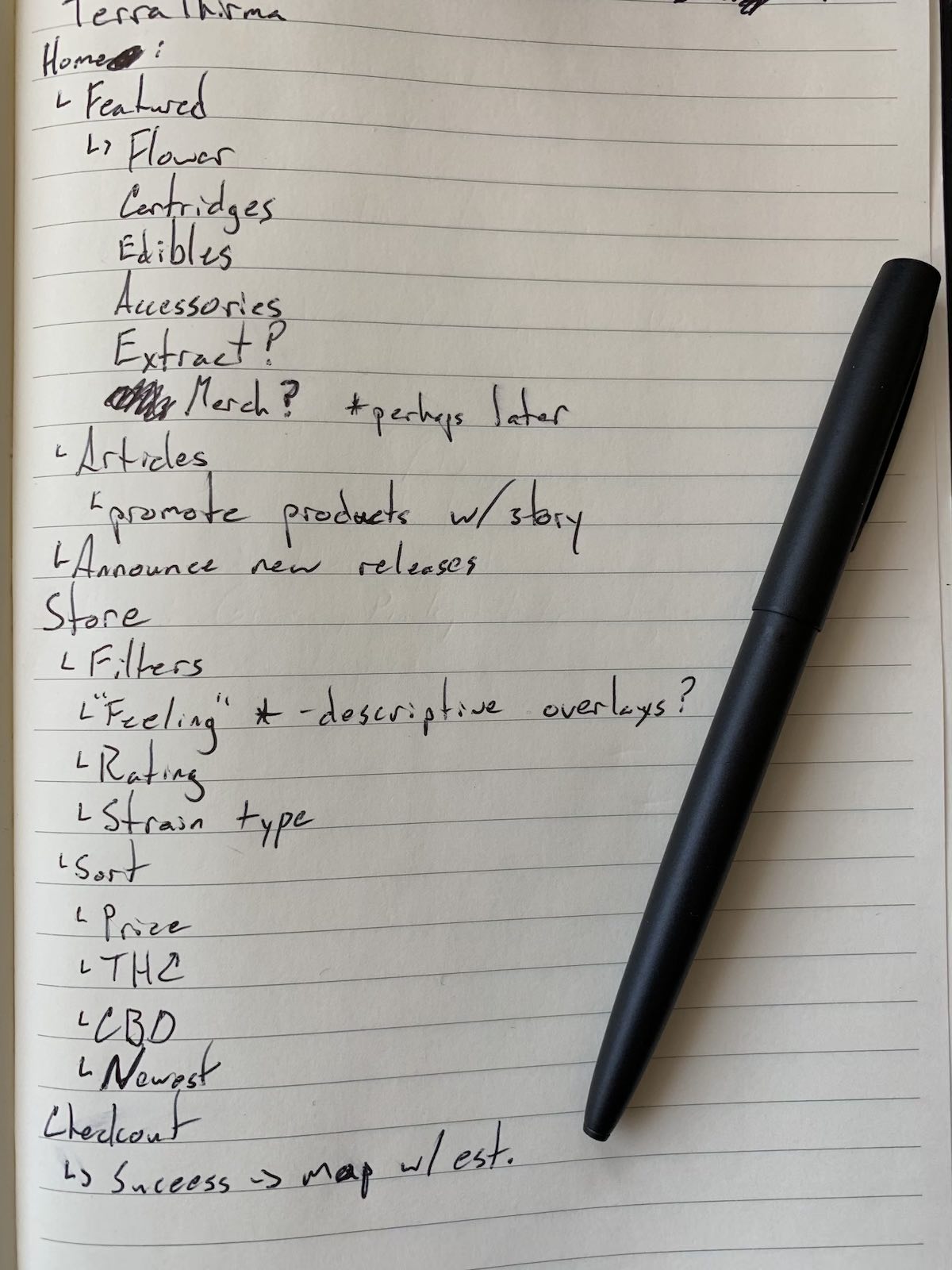 With the user in mind, I started sketching out how the information would be organized. Pulling from experience and some recent data I was able to get a good idea of the information that should be quickly gathered during the user journey. I also took this opportunity to begin creating some research questions.
The information architecture was crafted to clarify the flow of information for the user and help identify overall navigation.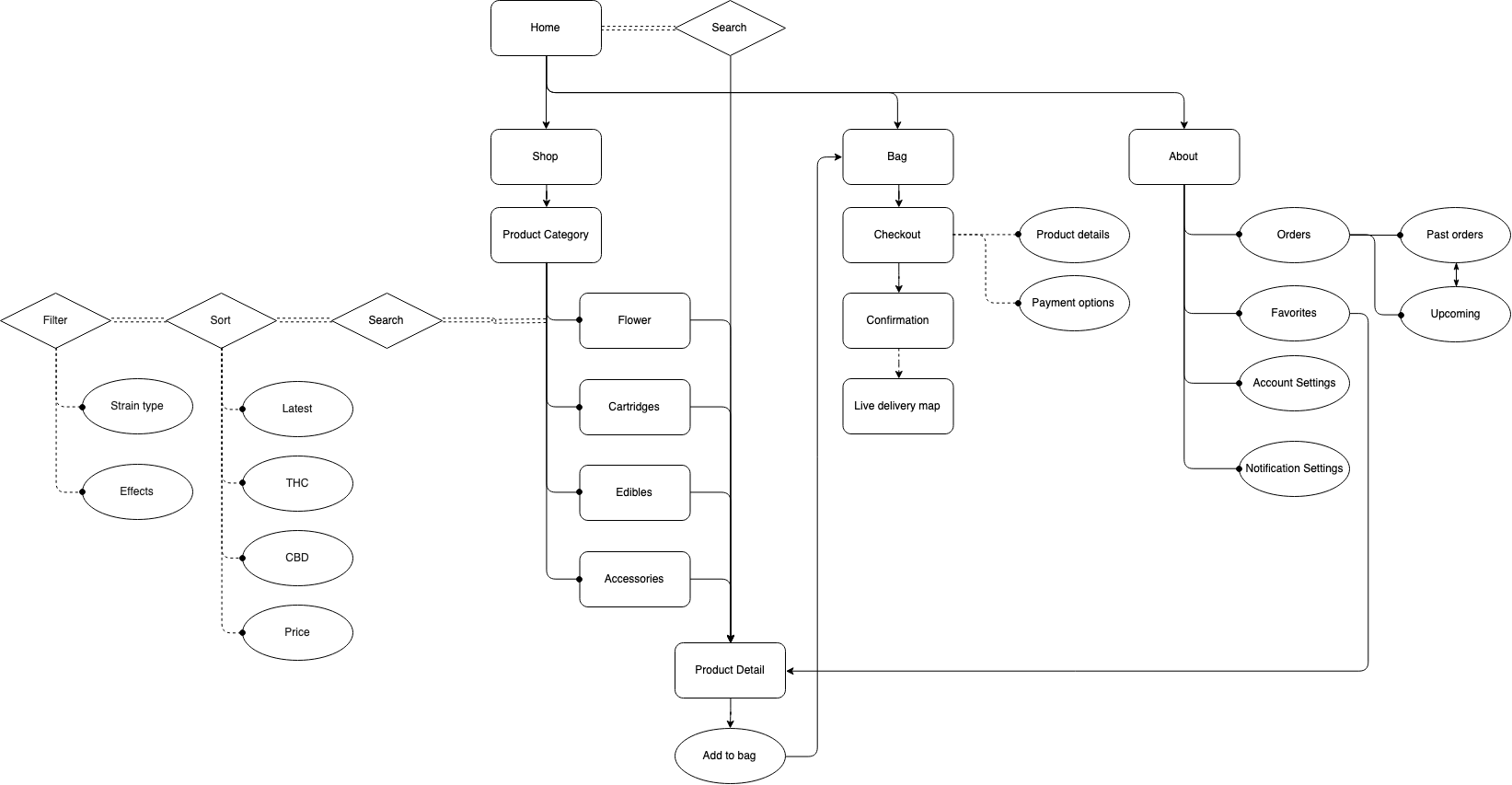 TerraPhirma is a sophisticated and modern brand working to combat the negative stigmas around cannabis. The UI is clean and bold to align with brand values and provide users with a quick and enjoyable way to find what they want. Cheesy puns and stereotypical visuals were avoided to strengthen the brand's goal of progressing the public perception of cannabis.
Research and collaboration
Collaboration with dispensary employees and owners was essential to understanding user needs. They had a lot of insight into what people asked when looking for cannabis products. Their insight helped build the shop list components and the sorting and filtering systems. Once the simple prototype is finished users will be brought in to test the interface and capture any points of resistance before moving into higher fidelity prototypes and development.
TerraPhirma is currently being prototyped. The project is using Framer X to output a compressed bundle of the React (.tsx) components. It will soon be hosted and provided from this page.