Beyond the screen: employee retention
Airplanes are incredibly intricate machines. I never cared how they worked, as long as I got from point A to point B in one piece. However, after working with Selmet, Inc. for a couple of years, I know way more than an average person should about airplane mechanics.

So a corporate powerhouse with massive year-over-year growth, what would they need help with? Well, they may be fantastic at making aerospace parts and sales, but they were having a tough time keeping employees for more than a year. Why was this? What was causing employees to leave such a lucrative career? I needed to dive into the numbers to figure it out.
Using Tableau, I combed through employee demographics, job positions, hire sources, termination reasons, and employment duration. Not long after cleaning and visualizing the data I started seeing patterns. There were over 80 positions at the company, but there were a handful of positions that accounted for the majority of sub-year terminations.

By cross-examining all of the data points around these troubled positions, I concluded that there were issues with job descriptions, training techniques, awareness, and applicant pool size. From this deduction, I suggested methods to improve each problem: advertising open positions on social media and search marketing, videos for entry-level positions, and a redesigned website with a fully fleshed-out careers page that helped describe the workplace, its culture, and some of the typical positions.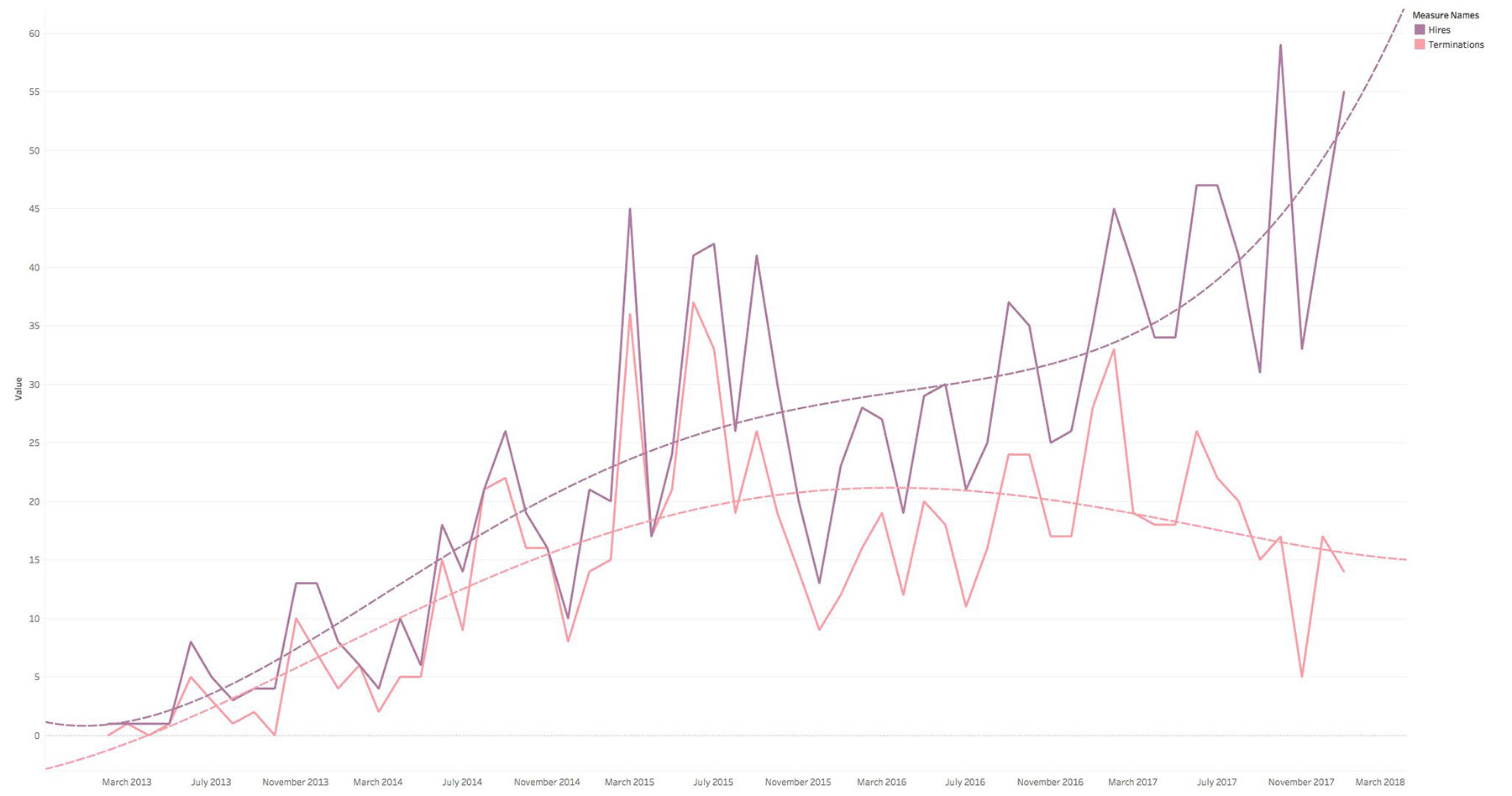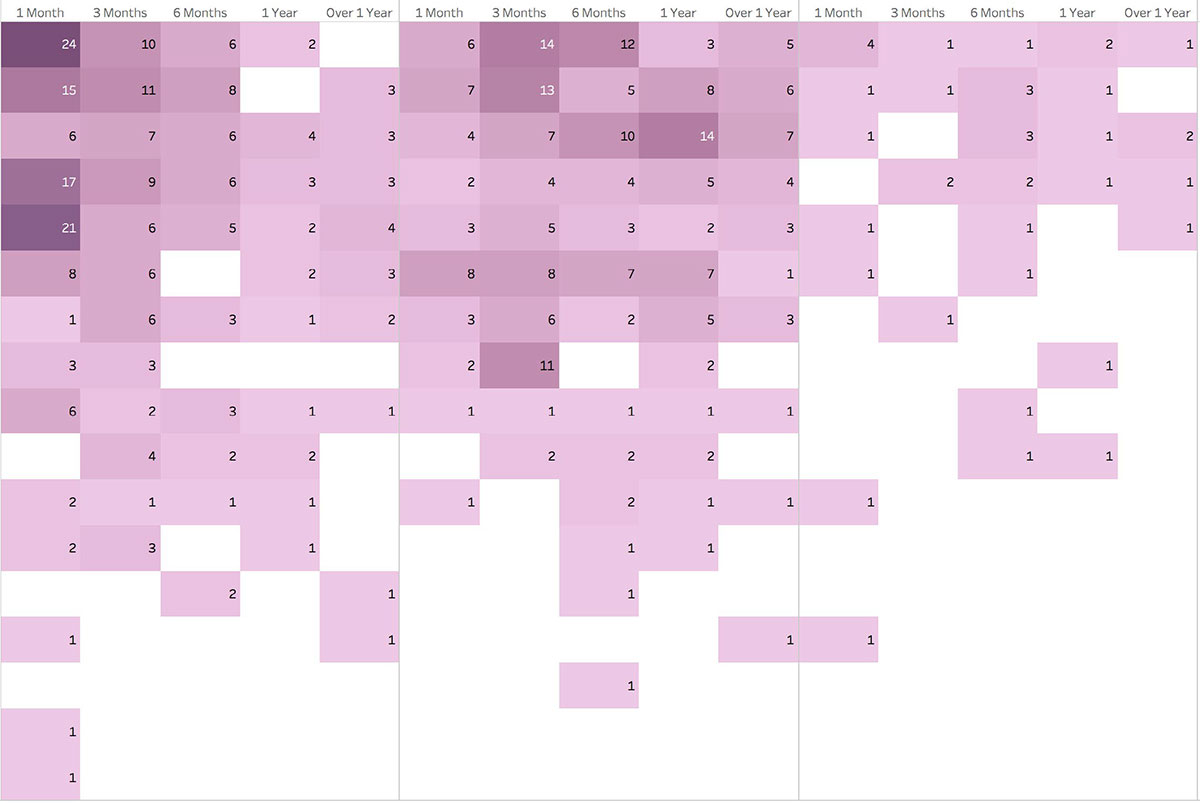 The data rendered a telling story, but now it was time for action. I crafted personas from preliminary research and data: one for manufacturing positions and another for non-manufacturing positions (e.g., HR, Sales, Analysts).  These personas were the foundation for all conversations and design decisions going forward. With the personas developed, it was time to start creating user flows and the overall information architecture for a new website.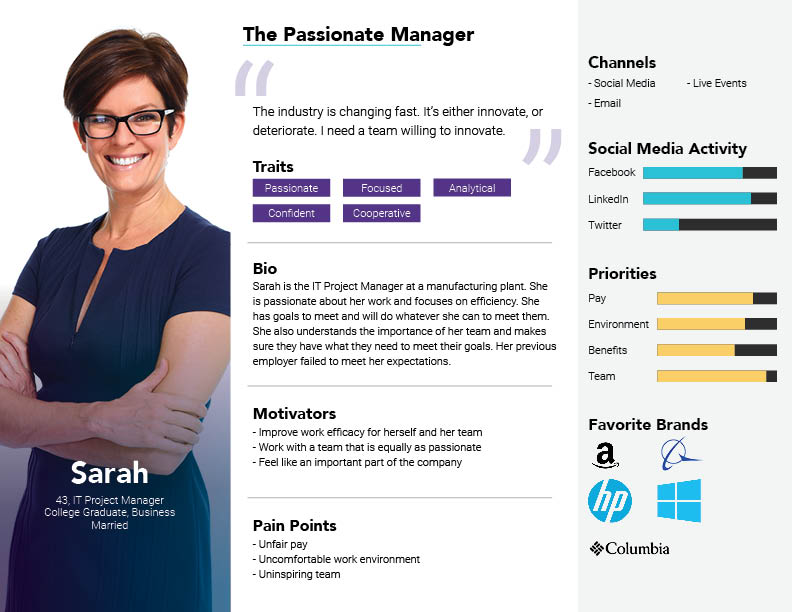 This project is currently in progress and will be updated as more milestones are completed.
Tableau
Adobe InDesign
Adobe Illustrator
Adobe XD
Google Analytics