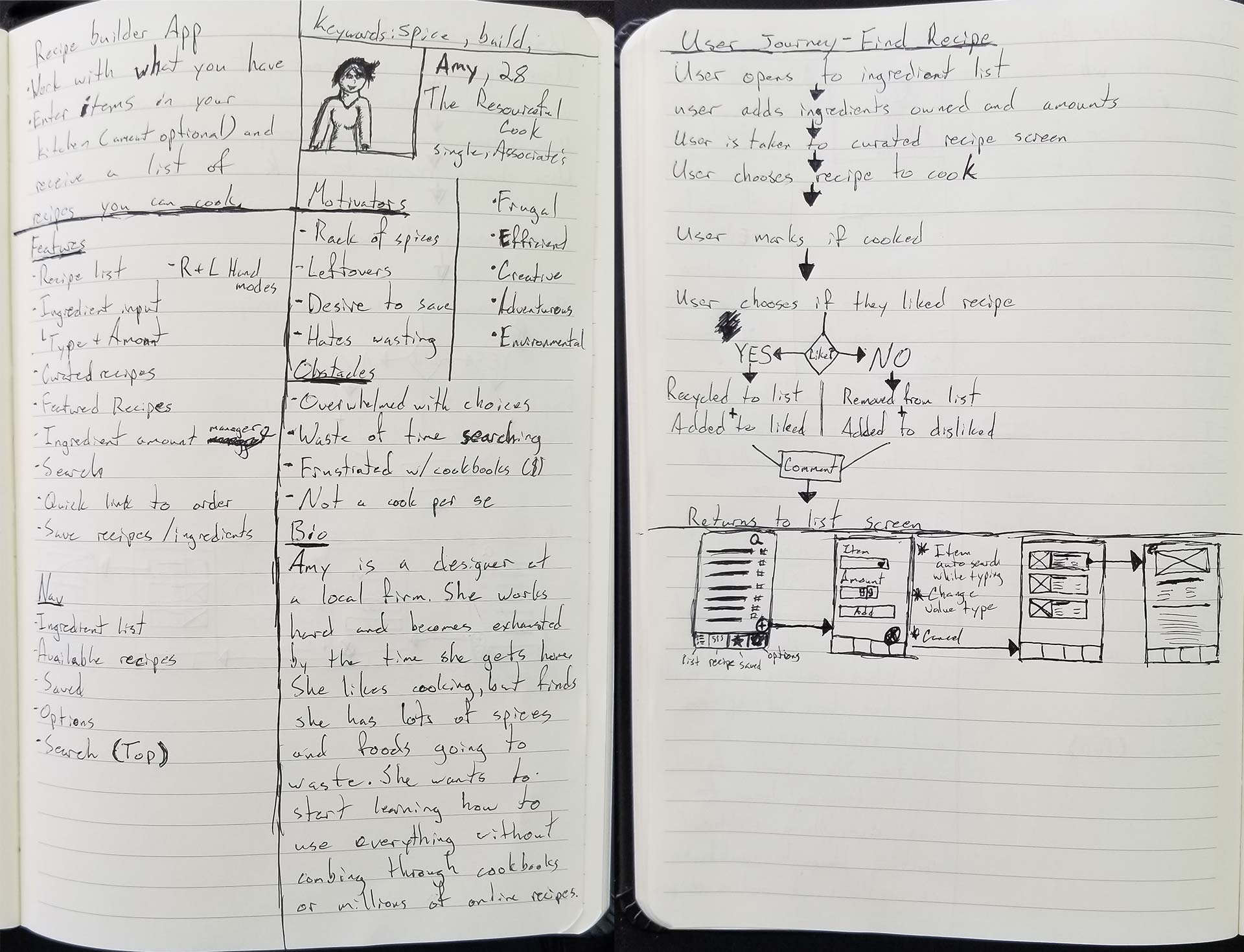 Woot woot! Another quick experience design challenge. For this one, I had the words "spice" and "build." After a few minutes of pondering, I started writing away. I cheated a bit and went for about 45 minutes instead of 30 because I wanted to get a few more ideas out.
The concept here is an auto-curated list of recipes based off of what ingredients and how much of them you already have at your disposal. The user enters their ingredients in a list, records how much they have, and saves them. Recipes begin to populate on the recipe screen once their ingredient requirements are met. The user can then browse the recipes, decide which one to cook, and can rate whether they liked or disliked them once cooked. If the user likes a recipe, it will be recycled and added to a list of liked recipes. If the user dislikes a recipe, it will be removed from any recommended list in the future and added to a disliked list (in case they decide to give it another chance in the future).
Other features include search functionality on the ingredient and recipe lists, automatic ingredient tracking (e.g., ingredient entered at 20g, recipe called for 10g, so there should be around 10g left), the ability to save recipes for later, a featured recipes tab on the recipe page, and a quick link from ingredients to purchase more (e.g., via Amazon).
The main idea is to reduce waste, improve financial efficiency, and provide quick options for those that really don't want to spend time searching for recipes.
The user journeys for different goals will be fleshed out more in another sprint cycle.