The problem
The Oregon State Sheriffs' Association (OSSA) exists as a resource for the public to support their local law enforcement. As a nonprofit, their primary goal was to increase donations. Their secondary objective was to provide a platform for Sheriffs and law enforcement personnel to share information between departments.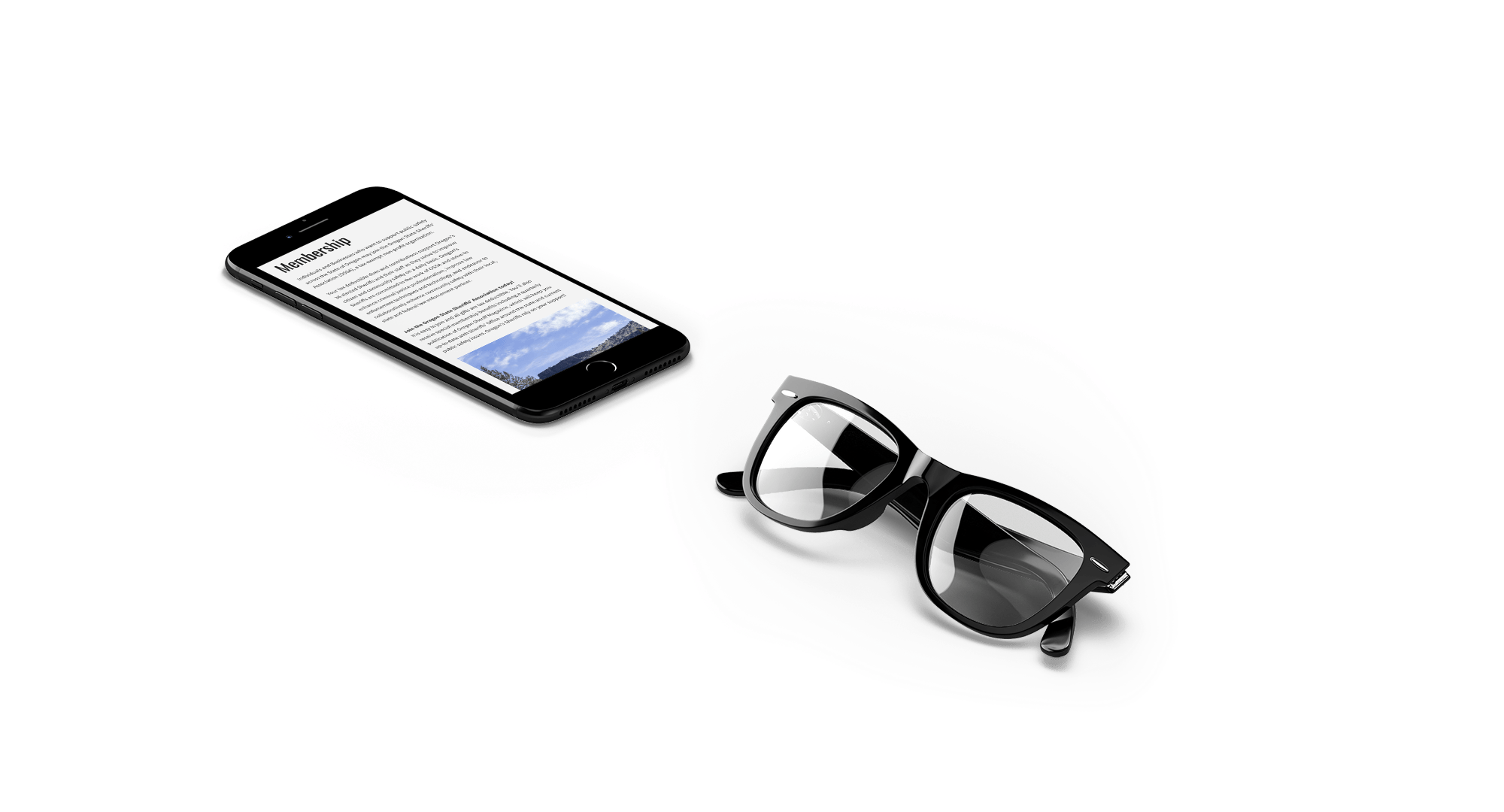 The foundation
The OSSA had an outdated and highly fragmented WordPress website. The overall architecture was incredibly confusing and highly unintuitive. They spread themselves too thin and fell into a pit of bad design and coding practices they couldn't escape alone. Things were so bad that I decided to bury the old website in an unmarked grave and never reference it. I interviewed the stakeholders to ascertain their primary goals and voice then started working on the general architecture.
Floor plan
The website was going to be a place of learning, donating, and communicating. The site goes through the history of the Sheriff and the history of Oregon's office of Sheriff specifically. Things needed to be orderly for people to find their way around. The overall structure was flattened significantly to make sure users weren't getting lost in the digital bramble.
Walls up
Primary calls to action were added throughout to remind users how they could help. A clear hierarchy through color, weight, and size was used to comfortably guide users to their desired goal. To speed up design, a typographic scale of 1.25 was used to format all text elements. No brand guidelines existed, so I took it upon myself to get things started. Their brand green was their primary with a blue as secondary. A gold accent was also introduced later.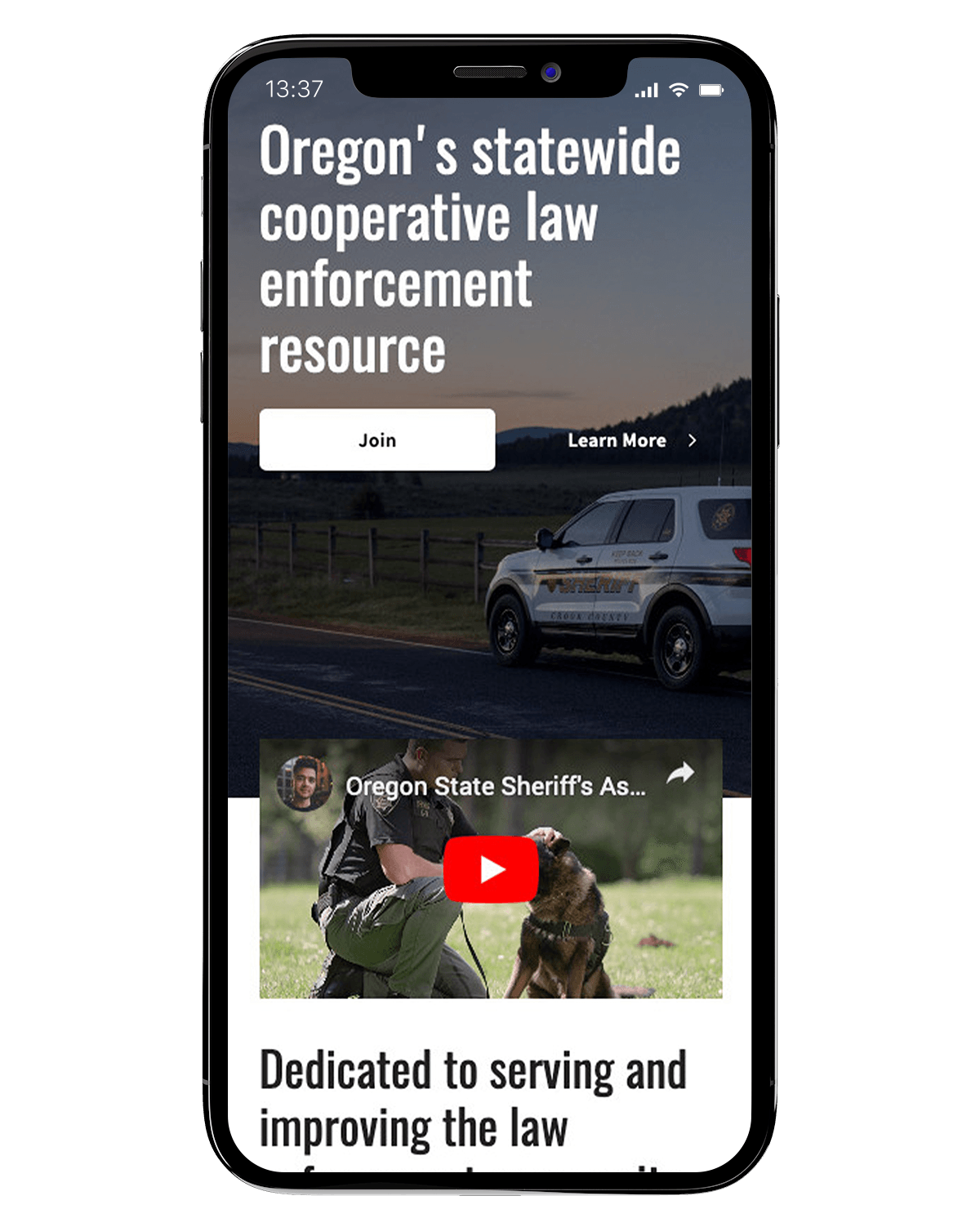 Get the roof on
Once the mockups were approved, WordPress was warmed up, and I started converting the design to code. I designed and developed mobile-first since it was 2018. Oh, and many of their users were coming from social media. I figured out quickly that many of the design elements needed to be custom-built (there are a lot of terribly-designed WordPress plugins out there).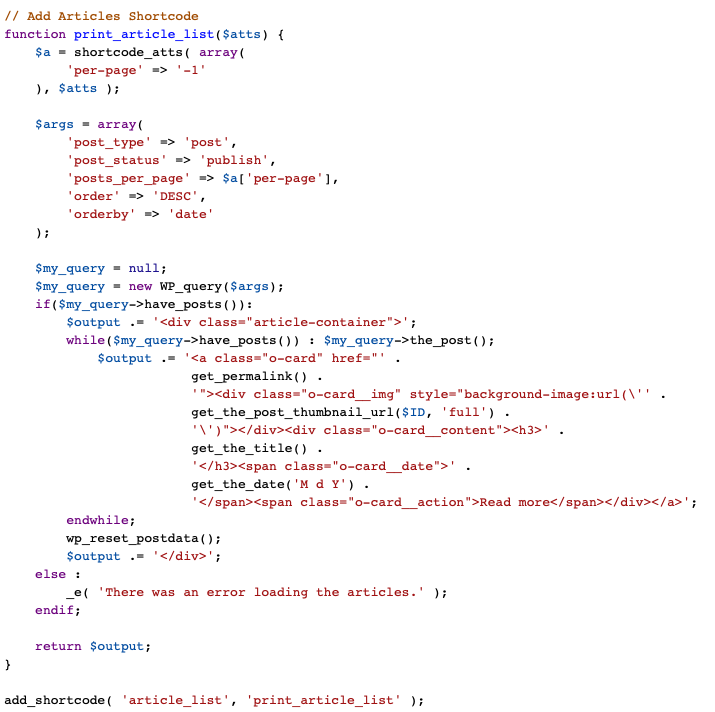 Time to furnish
Custom post types, fields, and shortcodes were developed to speed up future changes and to match the designs. Photographers and videographers provided the visual content including a new promotional video.
Did someone say e-commerce?
The store was added later but was accounted for from the beginning. When the time came, WooCommerce was set up to collect donations and sell merchandise. Much of the store needed to be customized to fit with the overall aesthetic and remain on-brand. Quite a few customized shipping options and rules were required as well to handle purchases with mixed content. The first iteration went live a month after launch. Honestly, I would like to revisit the overall UX of the store, but that is yet to be discussed.

For members only
This is where things really started getting complicated. Users could pay for a membership and view member-only content, receive special membership discounts, and download member-only resources. Oh, and did I mention different memberships had access to different resources? Various WooCommerce extensions were used to handle the membership logic, and a litany of actions and filters were used to modify the dashboard's appearance. The result was usable, but not exactly what I designed.
Major takeaways
As with every project, there were things to be proud of and things to be improved upon, otherwise, what's the point?
Room for improvement:
I designed and developed this entire website myself. I had to make many painful compromises for the sake of time and sanity. A team would have significantly improved the final result with more minds, more perspectives, and more talent.
The member dashboard needed its own UX breakdown before development. Instead, it was tacked on at the end.
Positives
I pulled a lot of information from this project. I dove into areas of code I didn't expect and was able to produce an end result I liked in certain areas.
Perseverance. Going back to the big issue of going solo for this project I'll give myself a pat on the back for sticking with it, but will avoid taking on a project like this again without a large team.
Current status
The project was completed in summer 2018. I help the OSSA team monthly with minimal maintenance and take a peek at their analytics to provide guidance as well. There isn't much room for more in the budget at the moment.