MMPA Young Professionals Website Forum
The MMPA is a past client from early 2017. I helped design and build their e-commerce website and member portal. They approached me in June 2018 to help them create a new website for their Young Professionals initiative. It will be a place for their new group to post and share events and discuss ideas about the industry. The website will have a few external pages with sign-in capabilities and forum discussions.
---
I crafted the persona of Eric, a 36-year-old Line Manager at a milling facility. He's a third-generator millworker looking to expand his network and improve on his family's legacy. Eric was crafted from a synthesis of current members and a small social media use survey.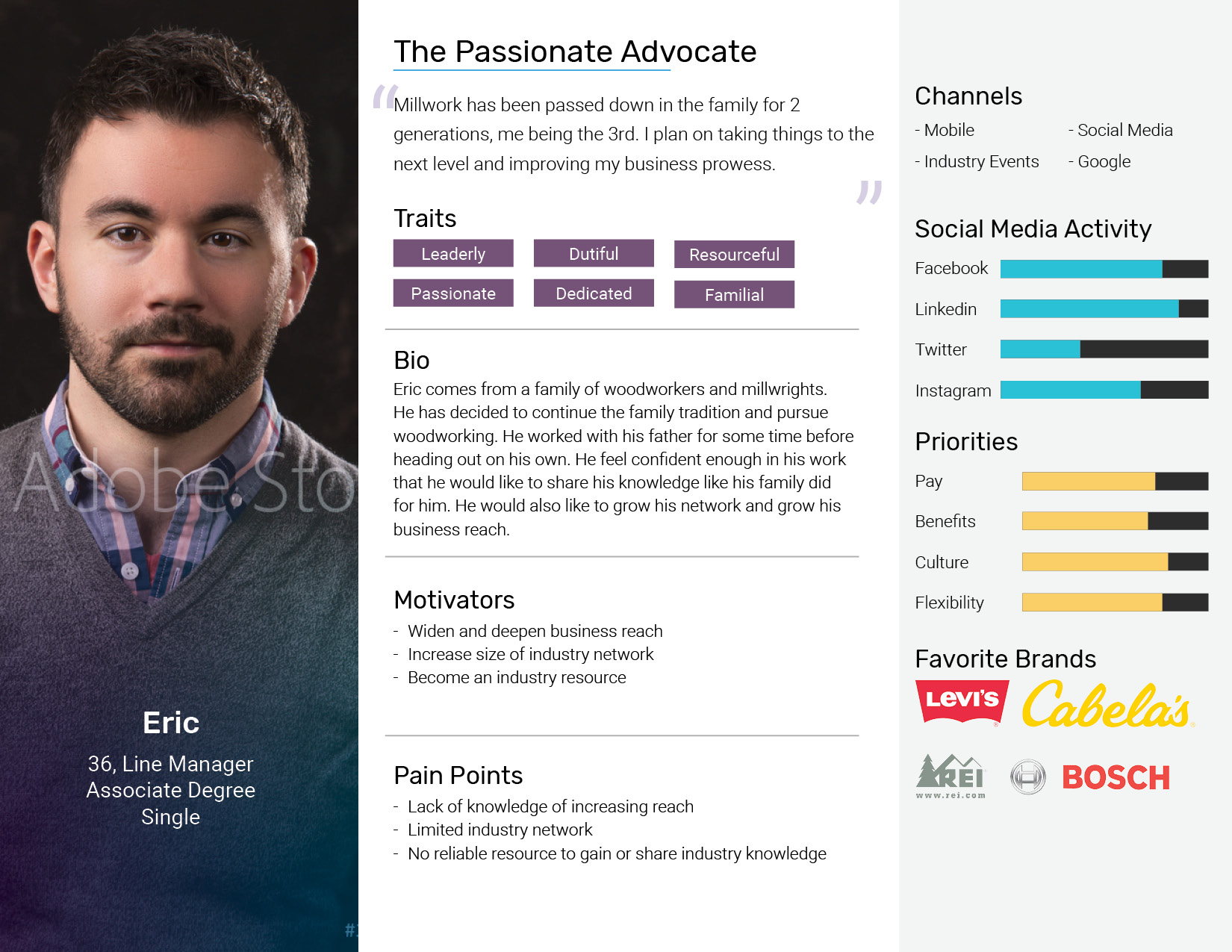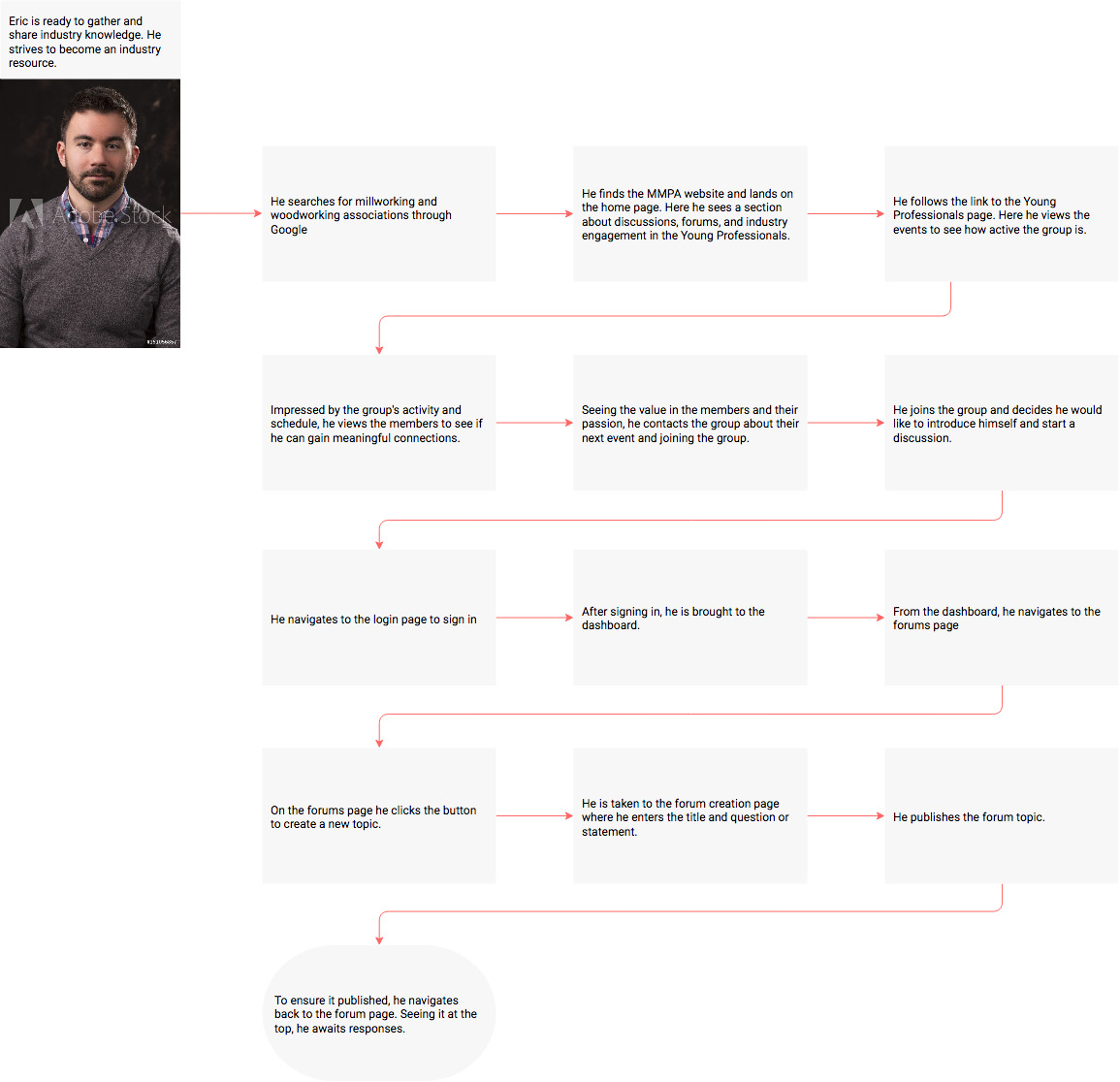 It was important to understand why and how Eric would be visiting and joining the MMPA Young Professionals. A rough user journey was crafted detailing how Eric would find the Young Professionals and come to the decision to join.
With an idea of how Eric will be discovering the website and joining the group, the architecture was built.
The website is relatively simple compared to other projects, but will represent the forward-thinking ideals the group strives for. As always, a mobile-first approach was taken to ensure maximum responsiveness and contain any wild design ideas.