An elevated movie-going experience
Flixr is an application I am working on that does more than just improve the ticket-buying experience. The app will also improve the overall movie theater experience for those that participate.
A project of this caliber requires a floor plan. The information architecture defines the steps from movie and theater searching to ticket purchase. Parts of the architecture were separated into their own areas to allow better granularity.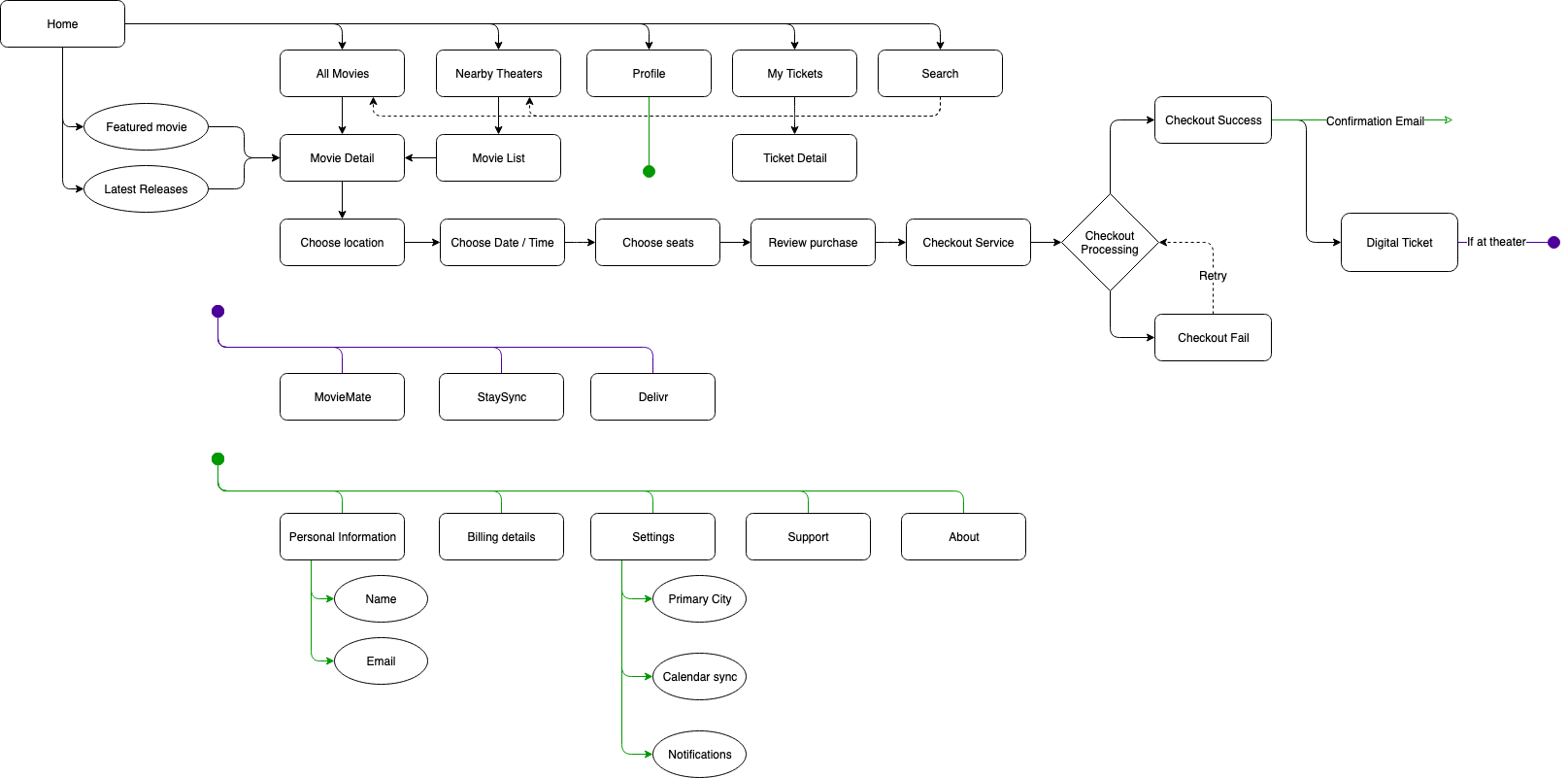 I'll admit that much of the movie viewing and ticket purchasing isn't novel, but it's the integration with the theater itself that pushes Flixr into new territory. For theaters on board, Flixr offers tools for users to improve their experience. This feature is still being designed, but I'm excited to show it off soon.