Full disclosure: I was a partner at Blastcap, LLC.
It wasn't long after graduation that two fresh graduates decided to run over to Portland and start their own visual marketing company. That company would slowly grow (growing pains included) and morph into a growth marketing company with a strong focus on user experience and retention. Blastcap was its own guinea pig, and was perfect for continuous testing and experimentation, my favorite!
Blastcap is speaking to someone. It was time to learn who that someone is. By pouring through emails and client lists, I crafted multiple personas for different industries. Each persona, I felt, consumed content differently, so putting faces to them would allow Blastcap to ask "but wait, who is reading this?" All of this would help keyword and industry targeting.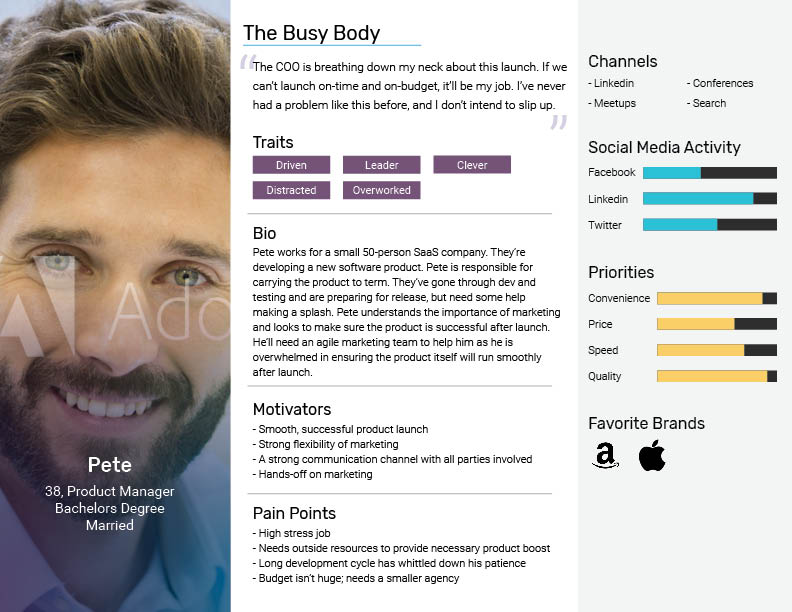 Naturally, it was time to get started on user flows and information architecture. Simplified user flows were created to understand how the personas would go from a problem to brand discovery and eventually to contact (i.e., conversion). The information architecture expanded on the user flows and laid out the blueprint for the website and its interactivity.
As business direction changed, so too did the design. And I was giddy to get started on new mockups. Using a new brand wardrobe, I got to work crafting the new look and feel of the company's digital storefront. I focused most of the design time on making the mobile version tight since the data showed the majority of users were on mobile (duh?). This, of course, matched perfectly with social media being the top source of traffic. The mockups were sent to Invision to create a high-fidelity prototype for the team to review. I am looking forward to this launch.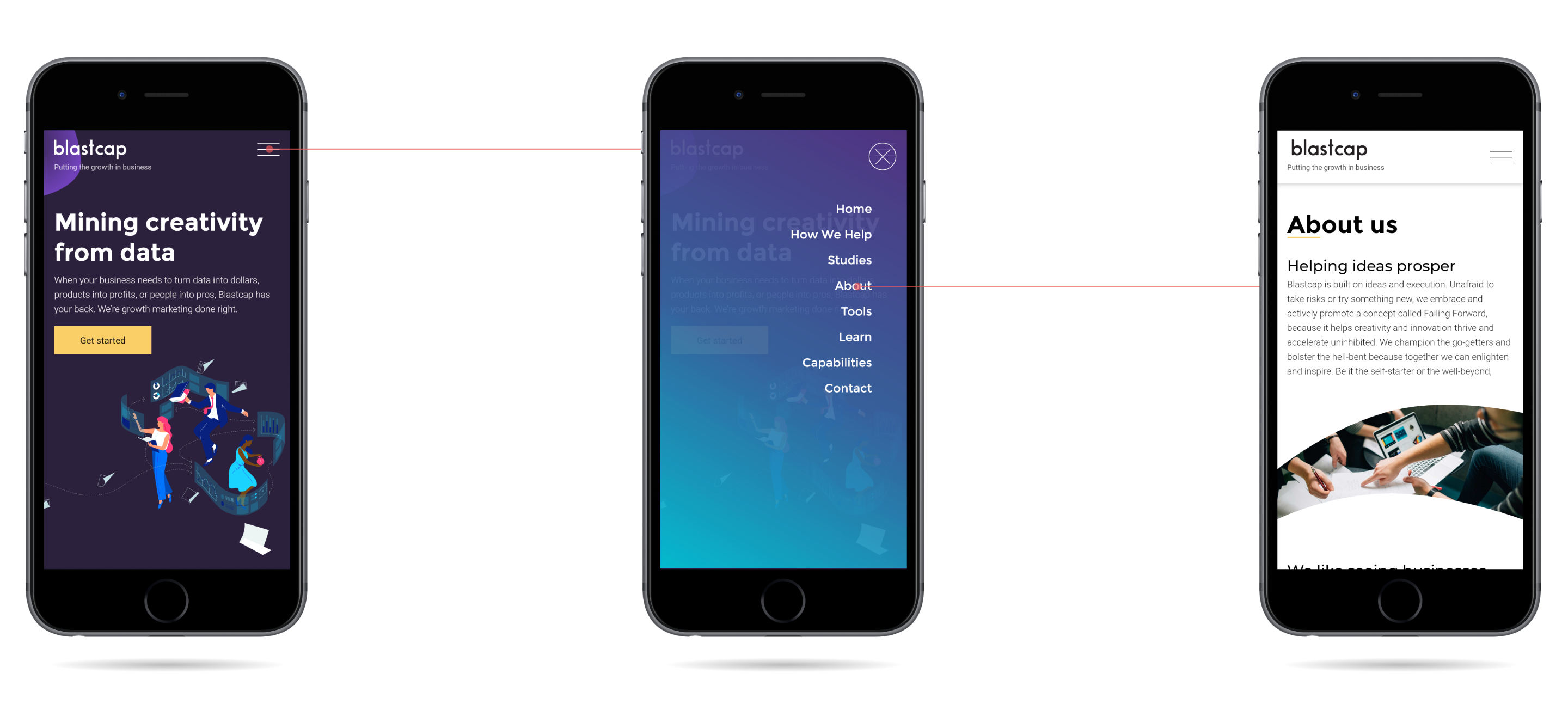 The website was critical to business success and sales, so it needed to be live immediately. Sadly, I couldn't do immediately, but I worked as fast as I could. A variety of features were pitched, but I chose to simplify many of them for an MVP. As they did not negatively affect the user experience, I decided to add the full features later on.
To test, or not to test (kidding, always test)
Testing is always exciting. The participants for this test were going to be late-twenties to late-fifties, the age range of our personas. Testing is currently underway so this section will be updated soon with the results.
Sadly, this project was halted and eventually canceled in late 2018 after the business made a tough decision to stop production and dissolve.
I believe it is important to include failures from time to time because they are essential for growth. Blastcap was unable to produce consistent revenue so I was inevitably unable to continue. Key failures included ineffective hiring practices, under-pricing, weak marketing strategies, and lack of solidarity.
Once resources were spread too thin for too long the hole was too deep to recover. However, the learning experiences will be forever invaluable.
Adobe Illustrator
Adobe InDesign
Adobe XD
Invision
Airtable